From Firewood to Fabulous
Welcome!
Cherry Tree Products is named after the Street where I live. My name is Paul McGuigan and I am passionate about making and mending things. I have always produced handcrafted items and for many years exhibited at Craft Fairs, run by Allcraft , in the central belt of Scotland.
My background is in Mechanical Engineering but latterly , when made redundant, retrained to be a Technical teacher in a local Authority school. Now that im retired most of my spare time is devoted to craftwork and running the business. I create all my pieces using mainly recycled timber, kindly donated by people who love the thought of seeing something saved, recycled, then made into a unique original. I hope to show people an appreciation of how something unwanted, can be rescued, then be hand worked into something beautiful...or as I like to say, from 'Firewood to Fabulous'.
My real satisfaction comes from creating one-off pieces from off-cuts that most craftsmen wouldn't choose to use; they are either too short or knotted or twisted to use on today's modern mass production machinery. However, these are often the pieces that really stand out and reveal natures hidden beauty, which also guarantees a real 'wow factor' to the pieces I love to create. I see my work as being quite unique when I bring together my lifetimes love and respect for nature, and its sustainability, as well as my years of woodworking experience which has provided me with a truly hands on approach as I carefullyfashion each piece on my trusty woodworking band-saw and sander machine and yes... I still have all 10 fingers! or at least I did when I last counted them. I hope you enjoy browsing my website and find something of interest. I should also mention at this point that a fair percentage of any profits go to local charities and good causes.
You can read all about the good causes helped on our News page. Thanks to everyone who supports my business and in doing so helps us to help others.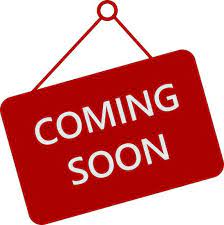 I don't know about you but I am getting excited about my store opening. As things are beginning to be listed they will show as available but will have zero price attributed to them. This is to prevent purchasing goods for the moment. Please bear with me as the store is populated.