Some recent projects....
Repair to an Oak Kist.
The lid had become separated into several bits and the wood had warped. My solution was to incorporate two strengthening ribs to the underside having reassembled the parts of the lid. To prevent the hinges being pulled off again I fitted a gas lift strut. Needless to say the customer was delighted with the refurbished Kist.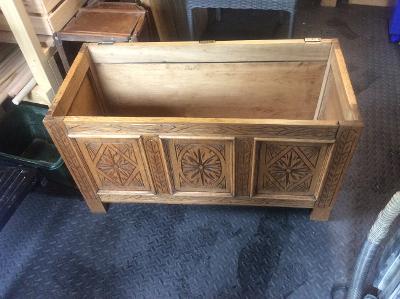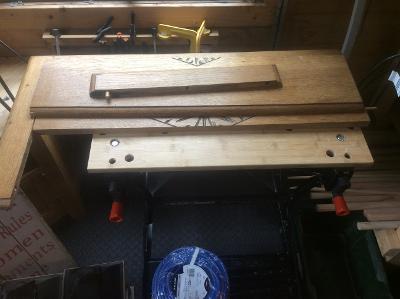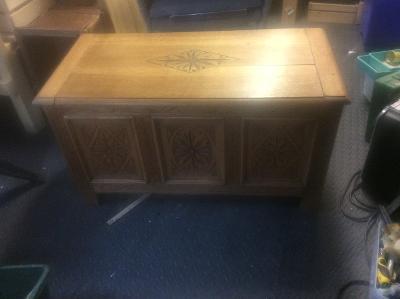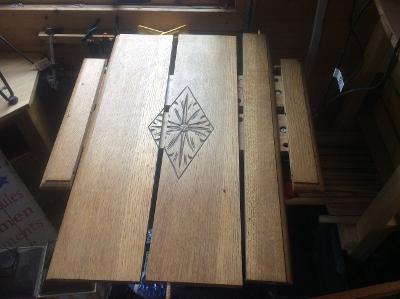 Wooden Sword
This was made for a very discerning customer, namely my Grandson Neil. Not only had it to be made in wood it had to have jewels on it.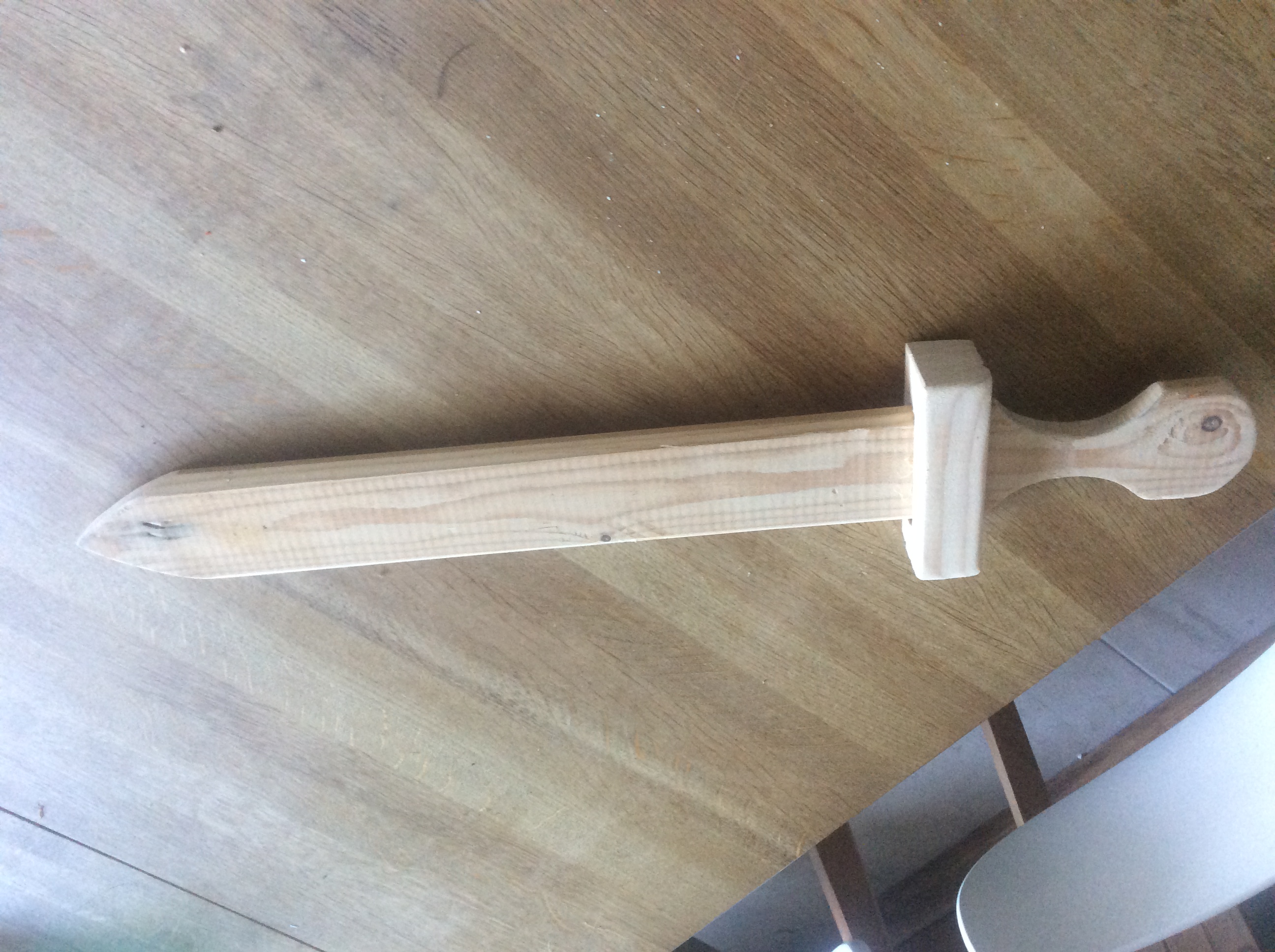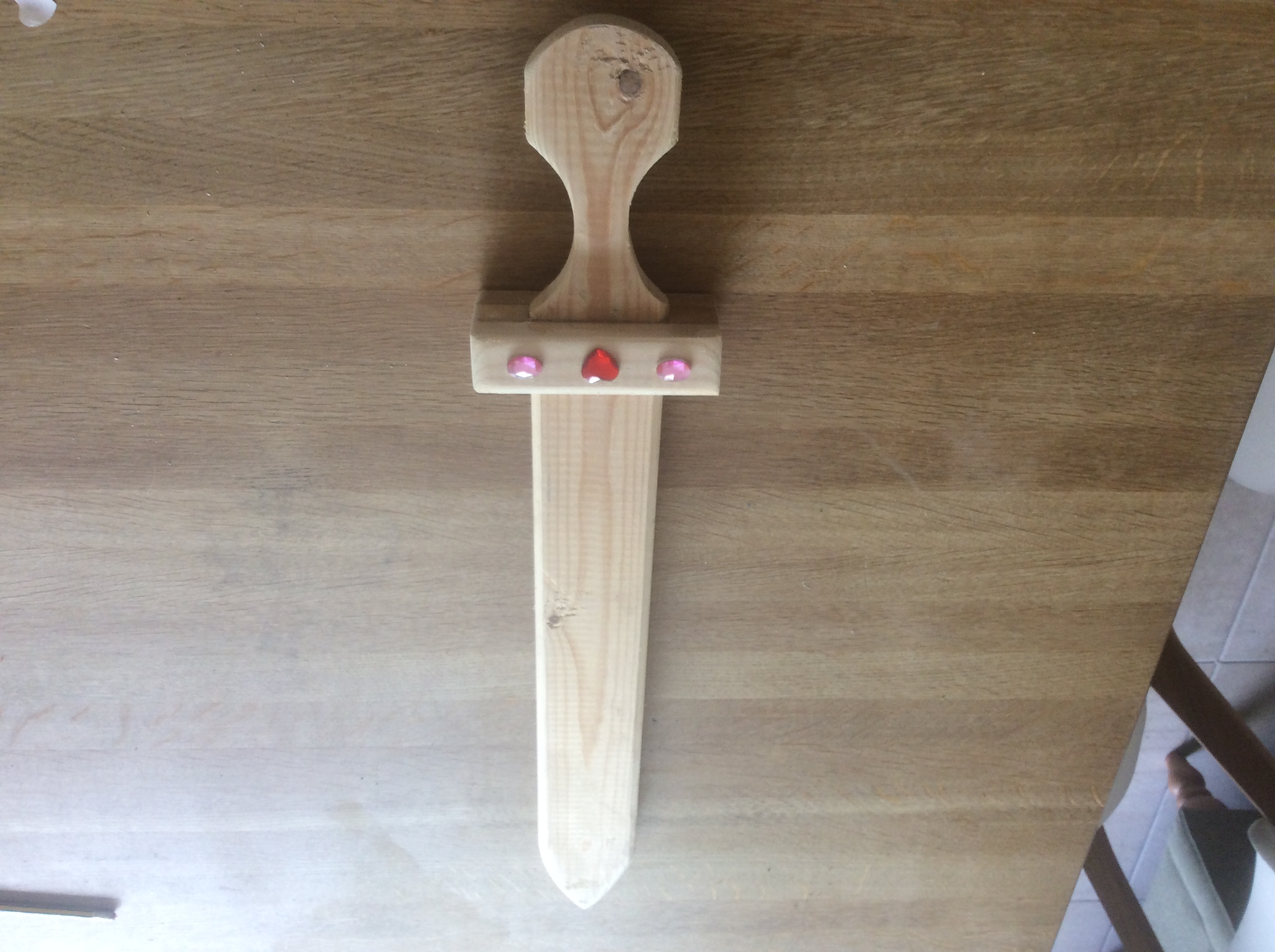 No show without Punch!
Grandson number 2 Oliver didn't want a sword. He wanted a Light Sabre that fires lightning.... one light sabre made.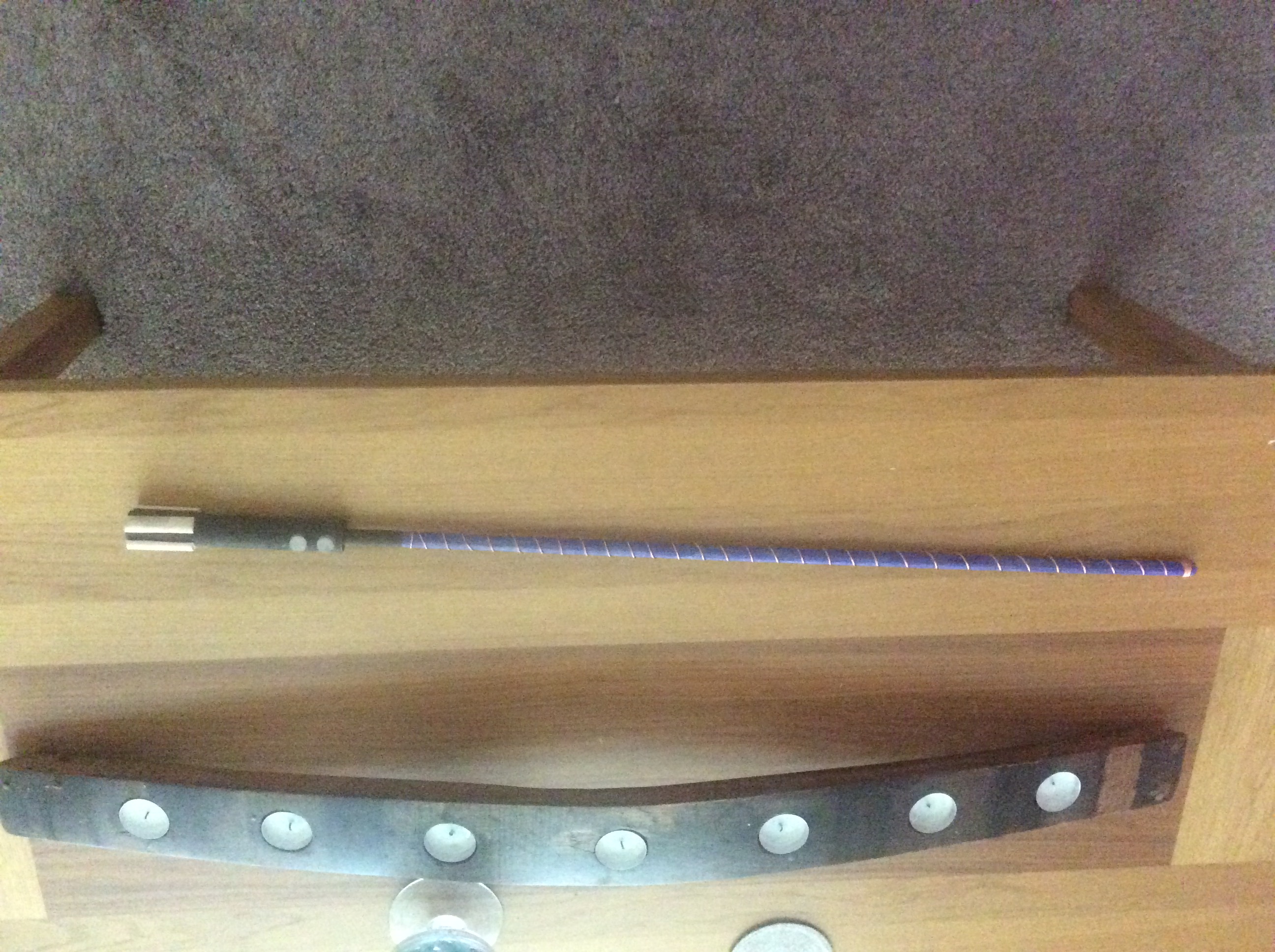 A Doorstop with family Ties
I was looking for an original door stop and I made one from a piece of reclaimed kitchen worktop and applied vinyl lettering that was cut using a Cricut machine.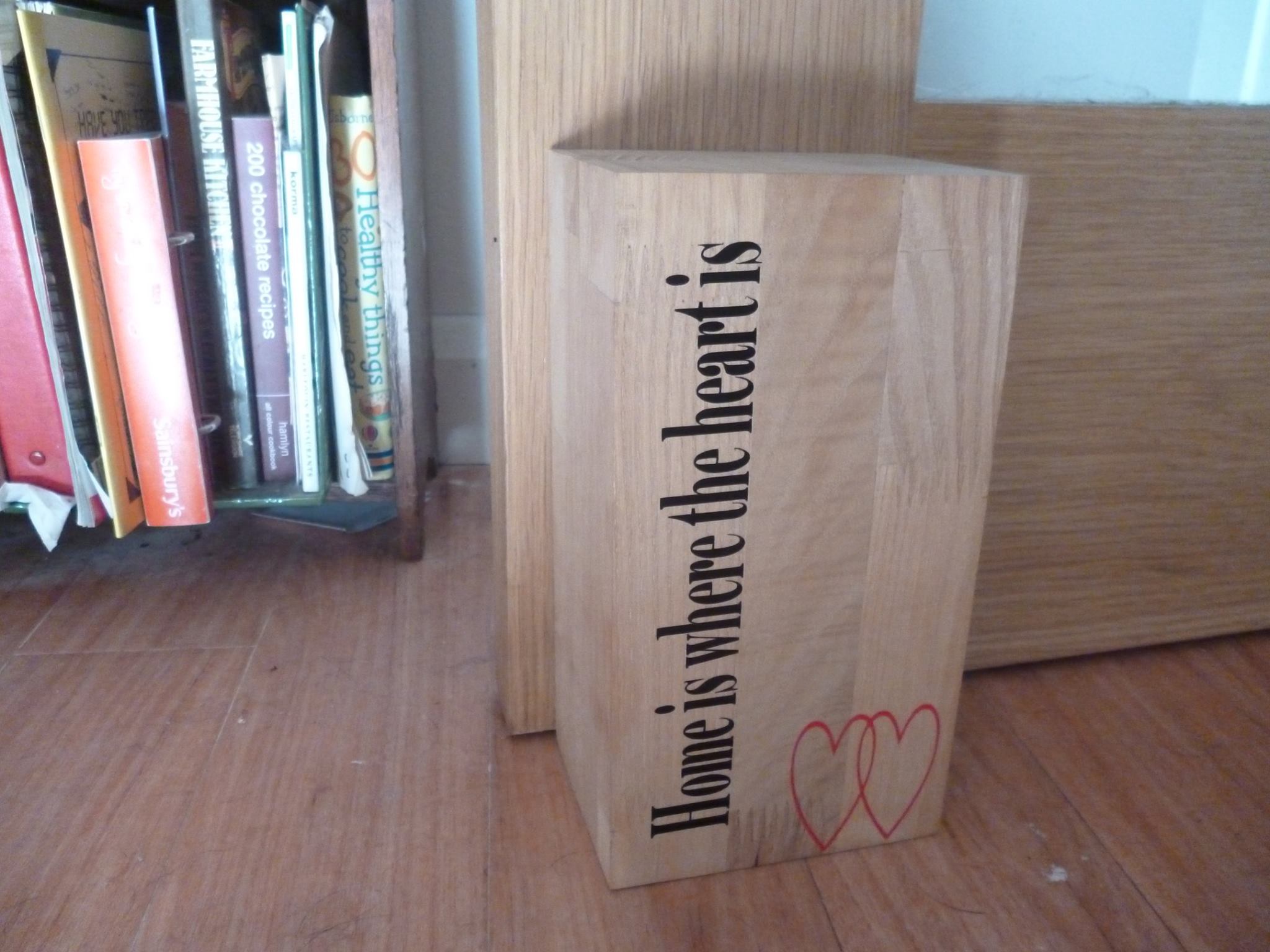 Prize Giving
I was asked nearly 20 years ago to make a wooden gift to be used at a prize giving event. The person receiving the prize was fascinated by animals in particular Dolphins.
Talking Sticks
Having been approached by a Fife based Company to quote and provide samples for talking stick bodies I was given the task of making 200 of these. These were challenging to say the least. However with a bit of patience I managed the job. Needless to say the company were pleased with the results.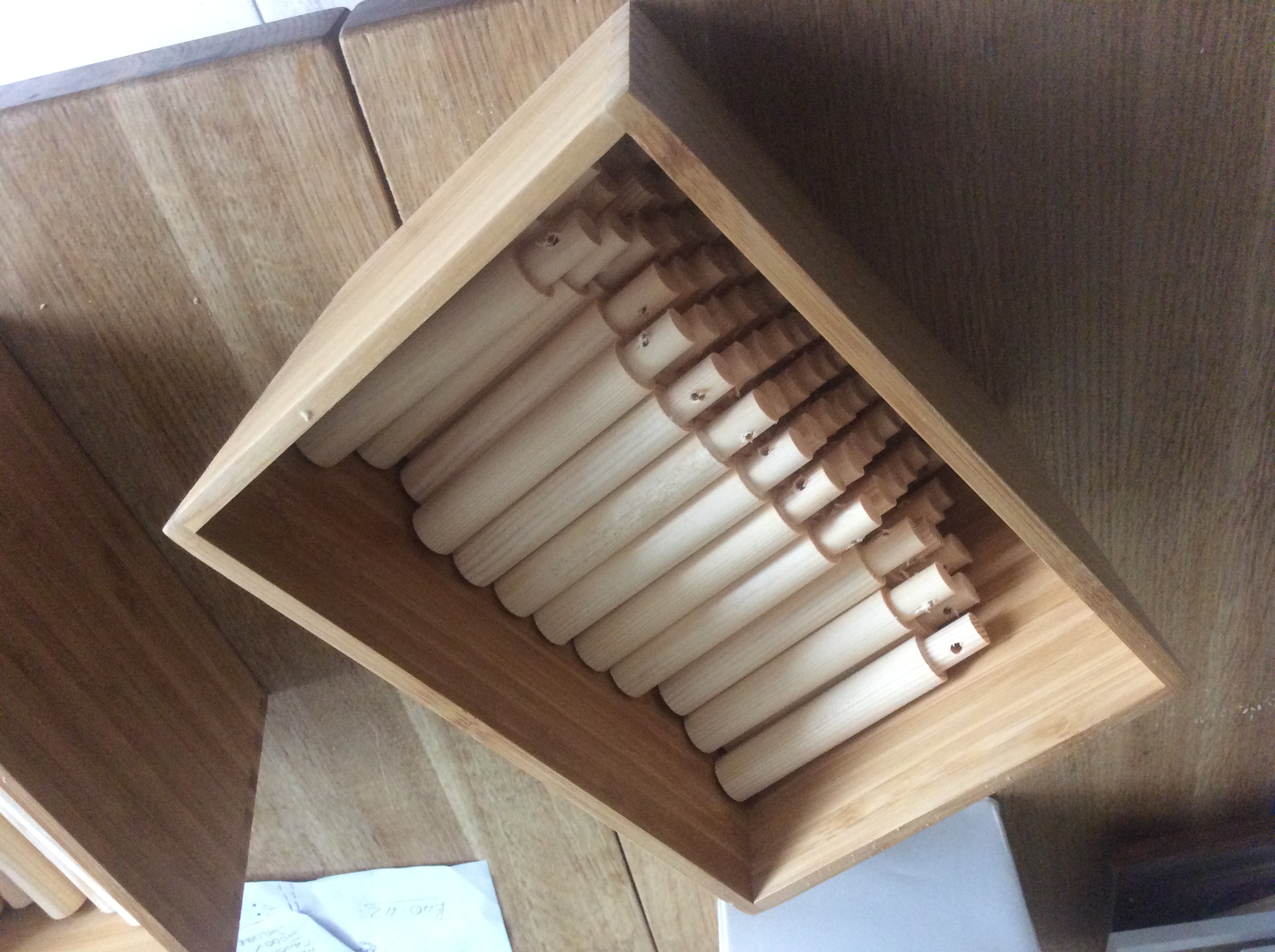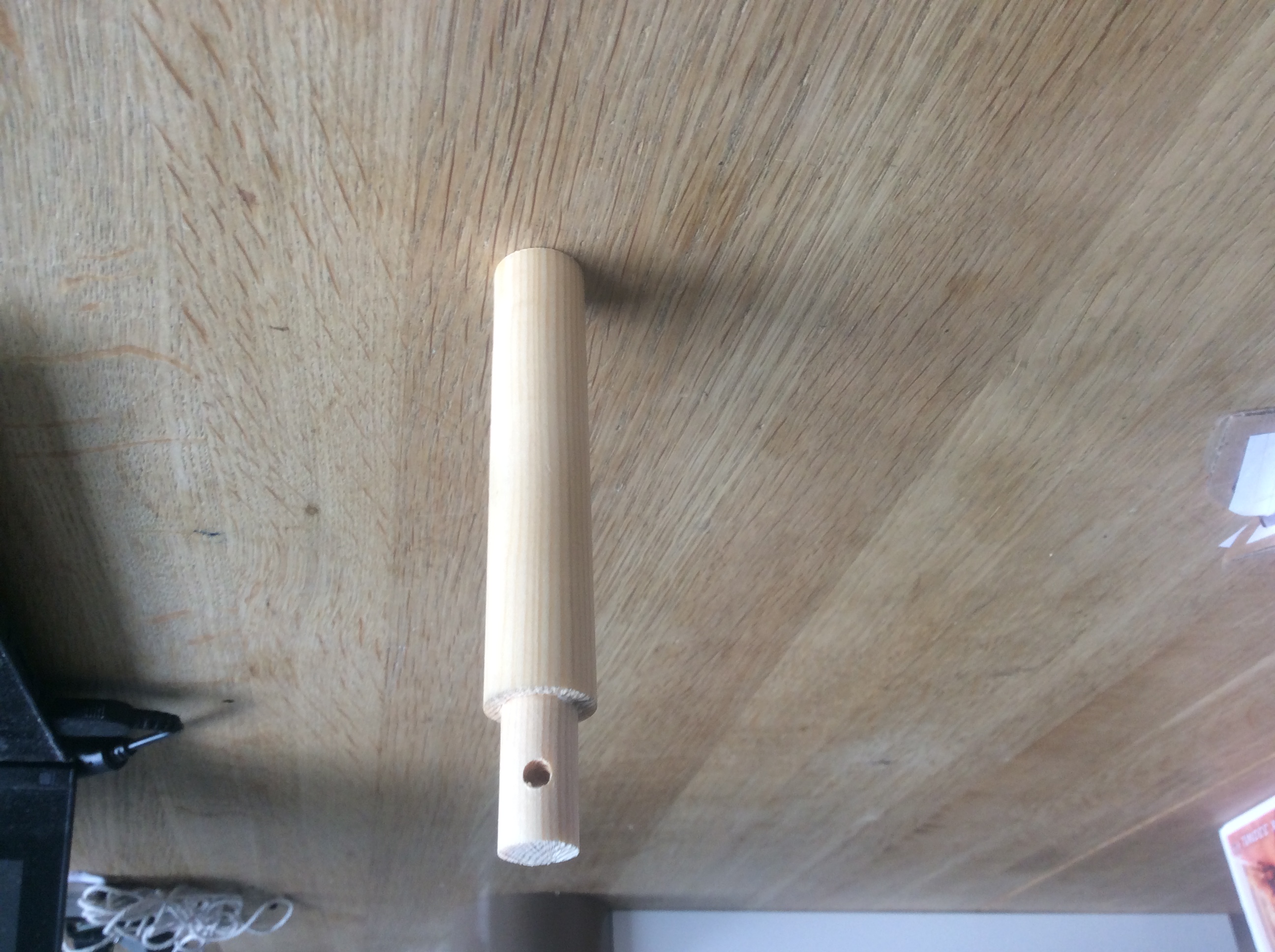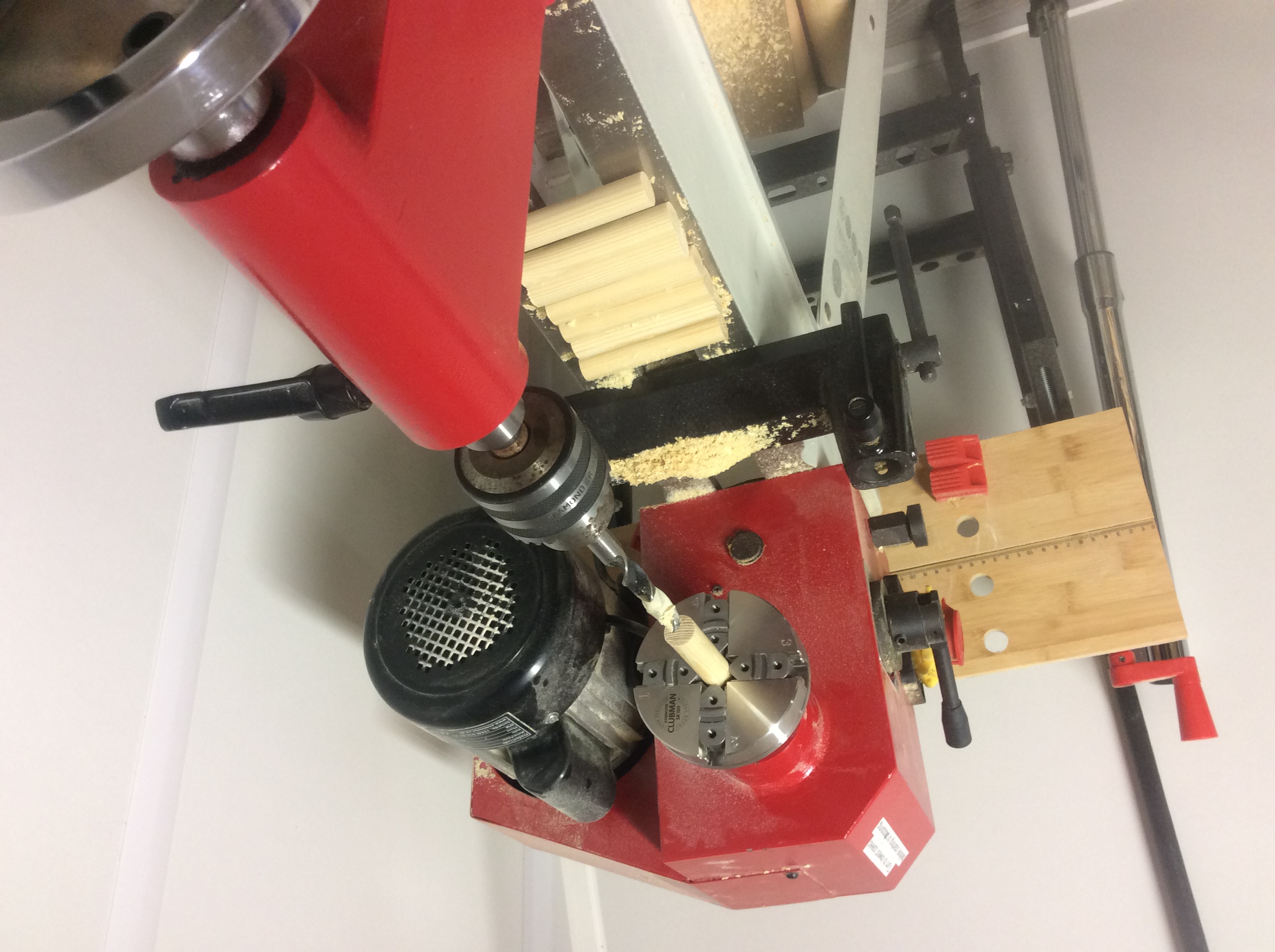 Wellies!
These particular Wellie Racks were designed to take two pairsand six pairs respectively of wellies and store them upside down ready for use...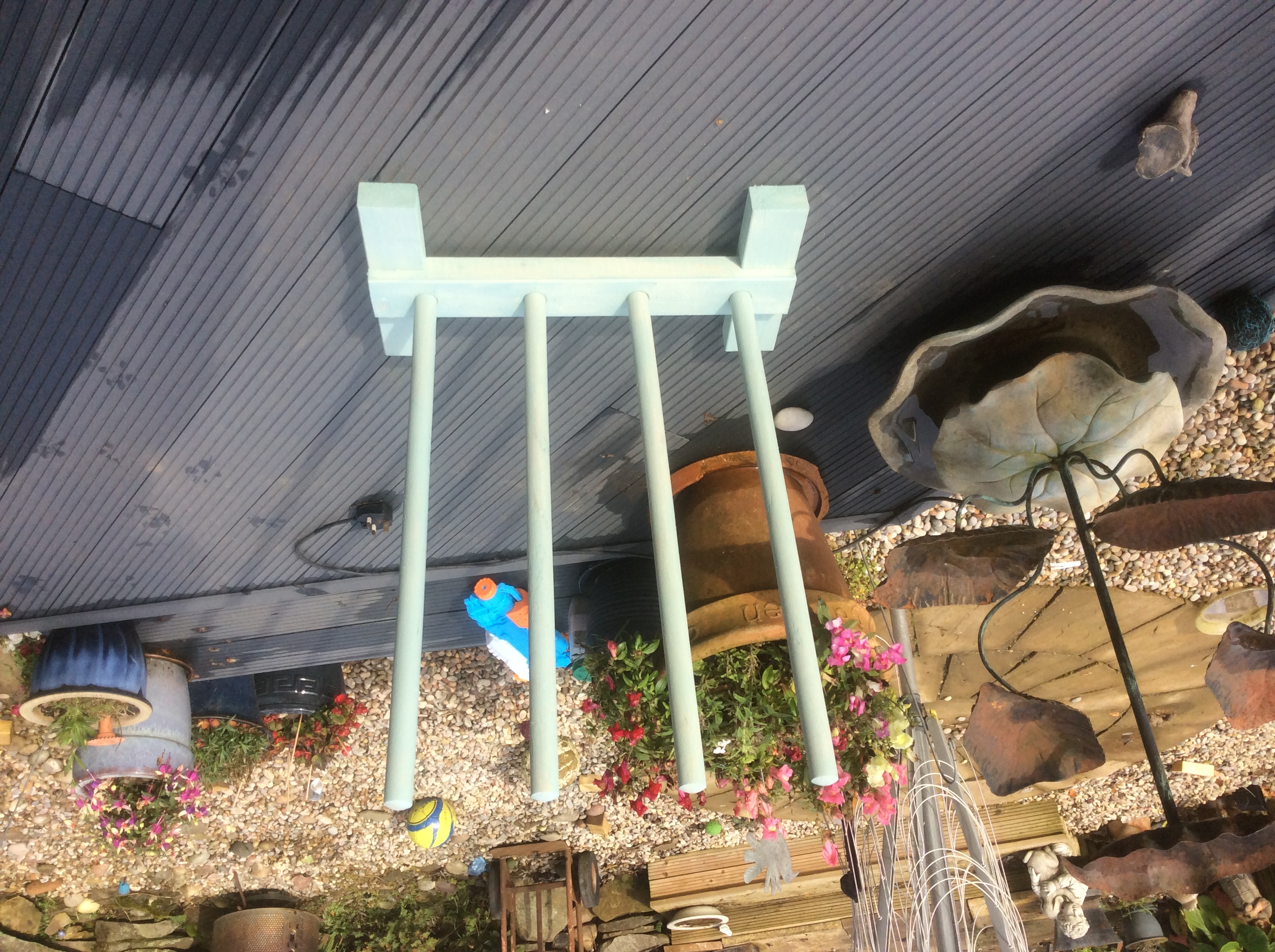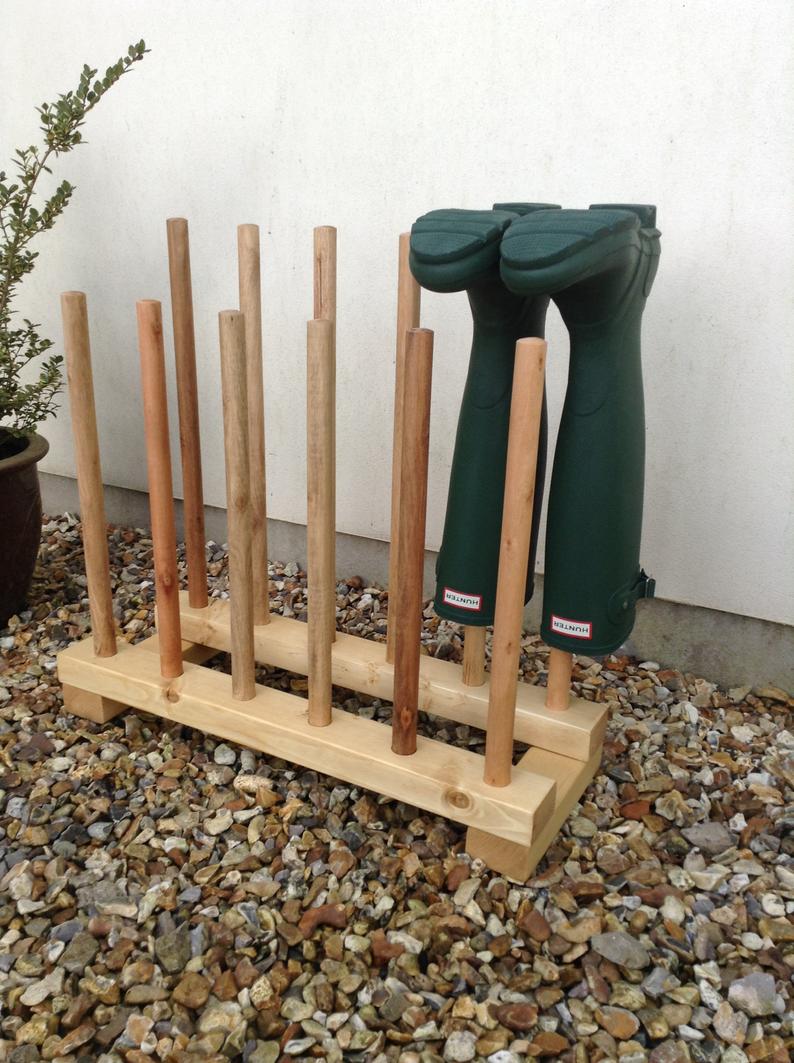 Cherry tree products
I am passionate about quality handcrafted items. Most of the items are either made from recycled or reclaimed materials thus helping to reduce the quantity of stuff going to landfill sites. Some of these recent projects. Some items are bespoke so unfortunately will be one offs. However there will be plenty on offer to whet most appetites for good quality items at realistic prices. Thanks for looking at these and please pop back regularly to see any new additions.
Why not visit our shop to see whats on offer to purchase
Hand Sanitizer Stands for local Church
Six of these were made and will be used shortly as the Church reopens its doors to its Congregation.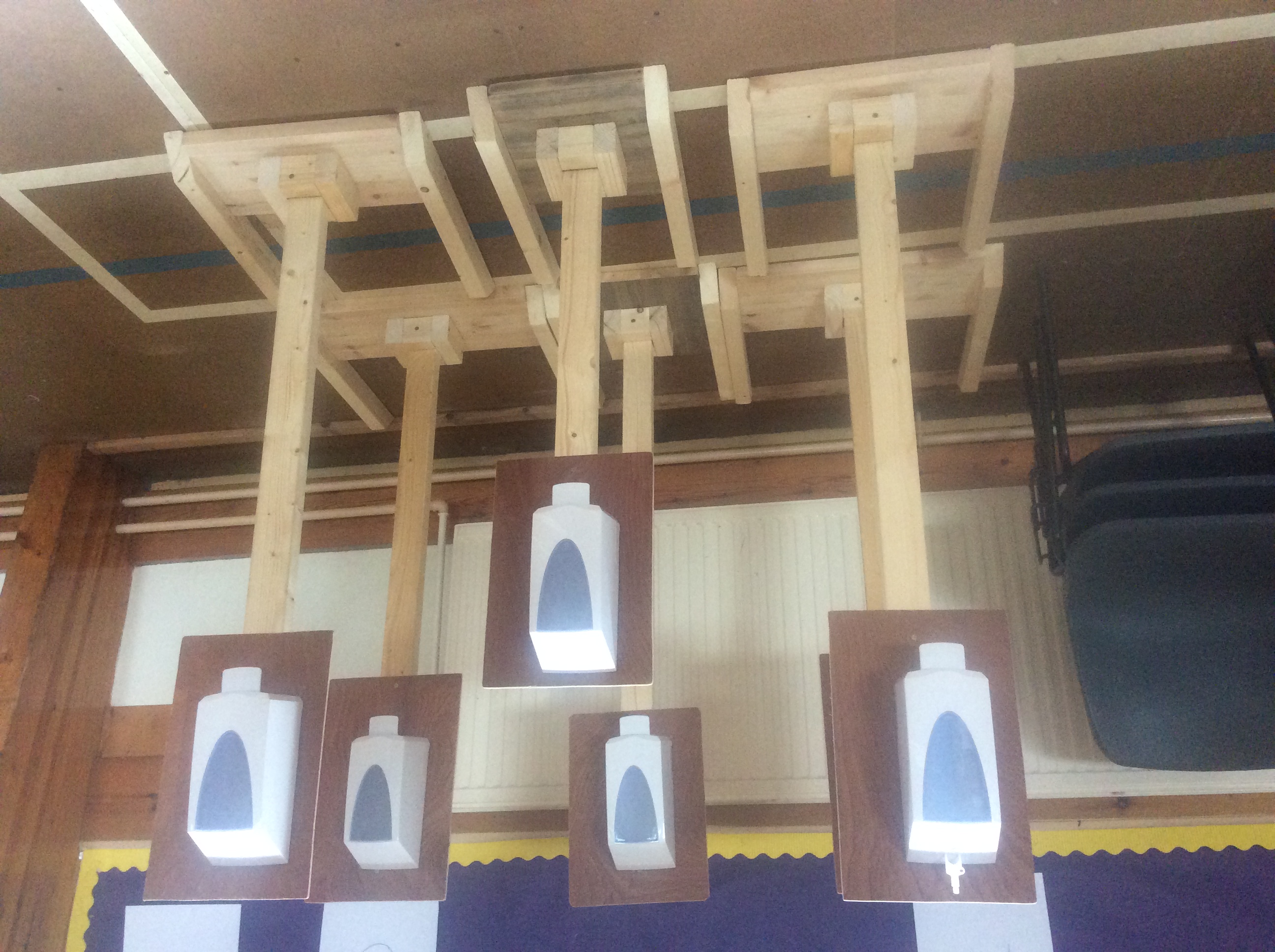 Memorial Plaque
Not one of the usual mediums I work in. But willing to give it a go. I took an old slate and engraved it with the inscription shown. The lettering was highlighted in white Acrylic paint. The slate was given a coat of wax to seal it.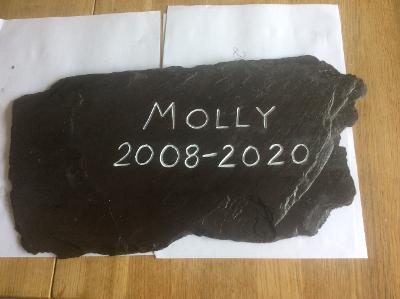 Made with love
A customer asked for a coat rack with heart shaped hooks and a small shelf above.... As can been seen in the second photograph she has photographed some of her crafted items handing on my shelf. If you want to see more of her products you can visit her at Summer Grace Designs on Facebook or alternatively @summer_grace_designs on instagram.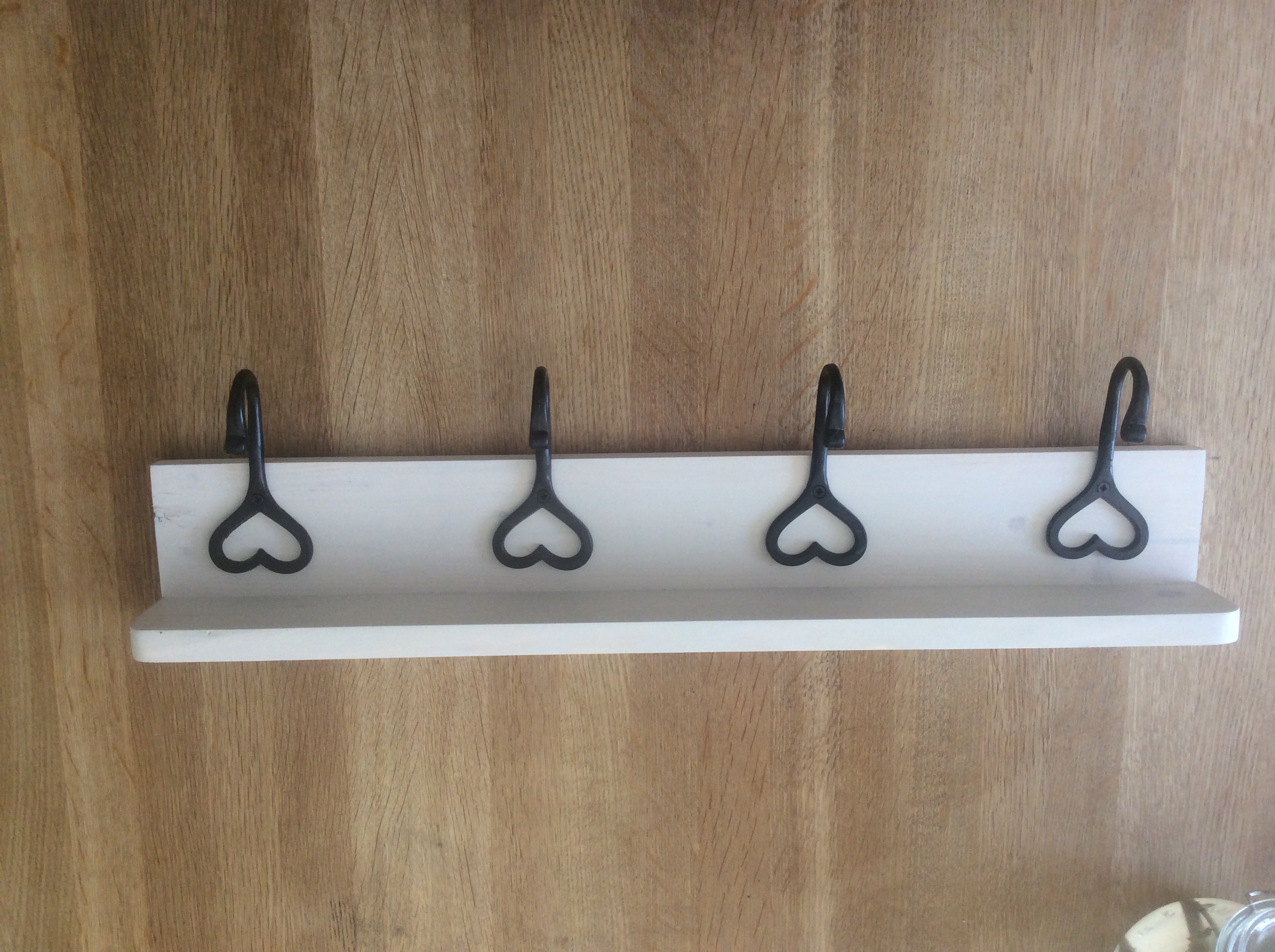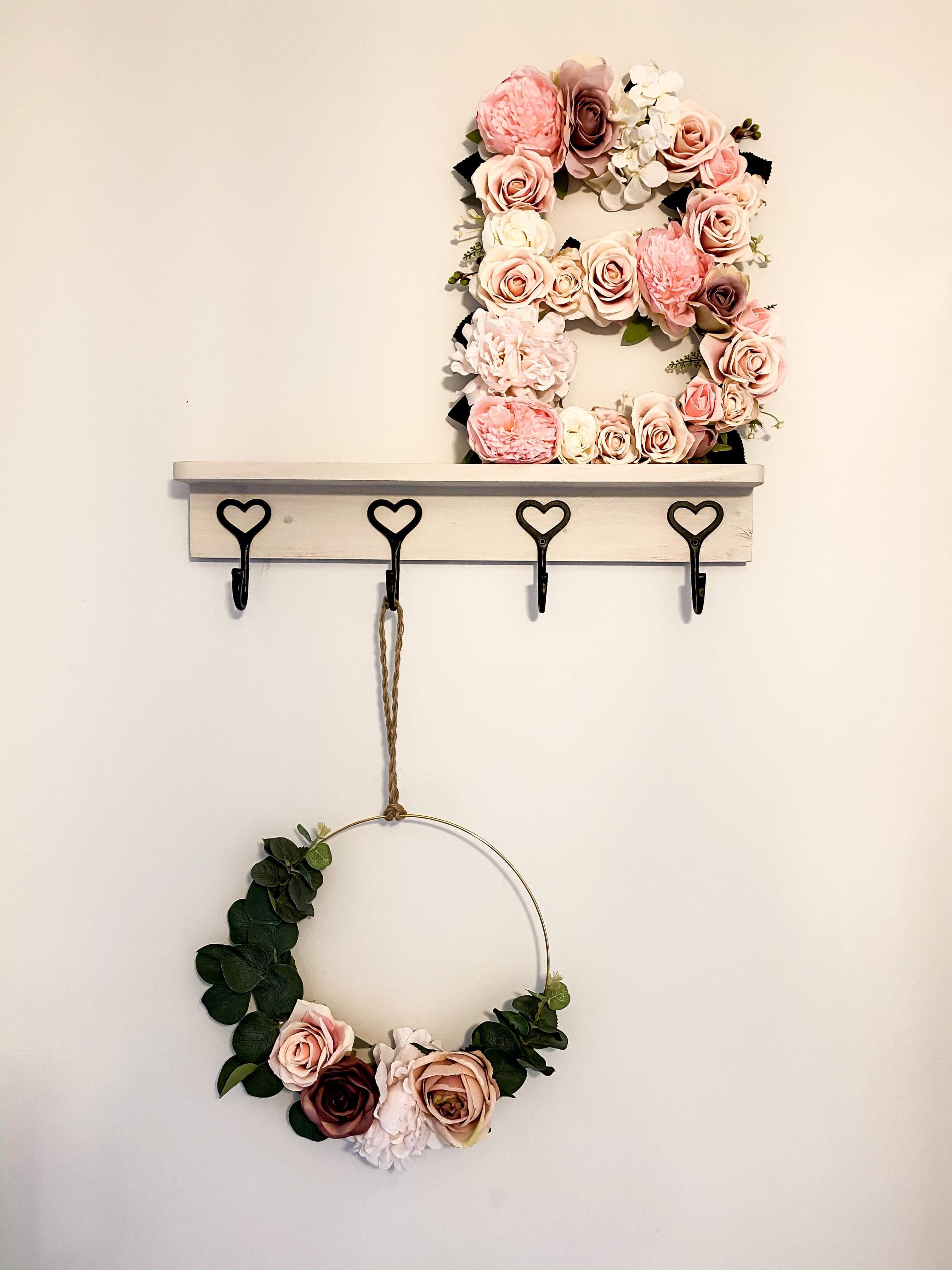 A Doorstop with a difference....

This was a one off. Manufactured from a surplus piece of Oak worktop with Vinyl decals made using Cricut Machine.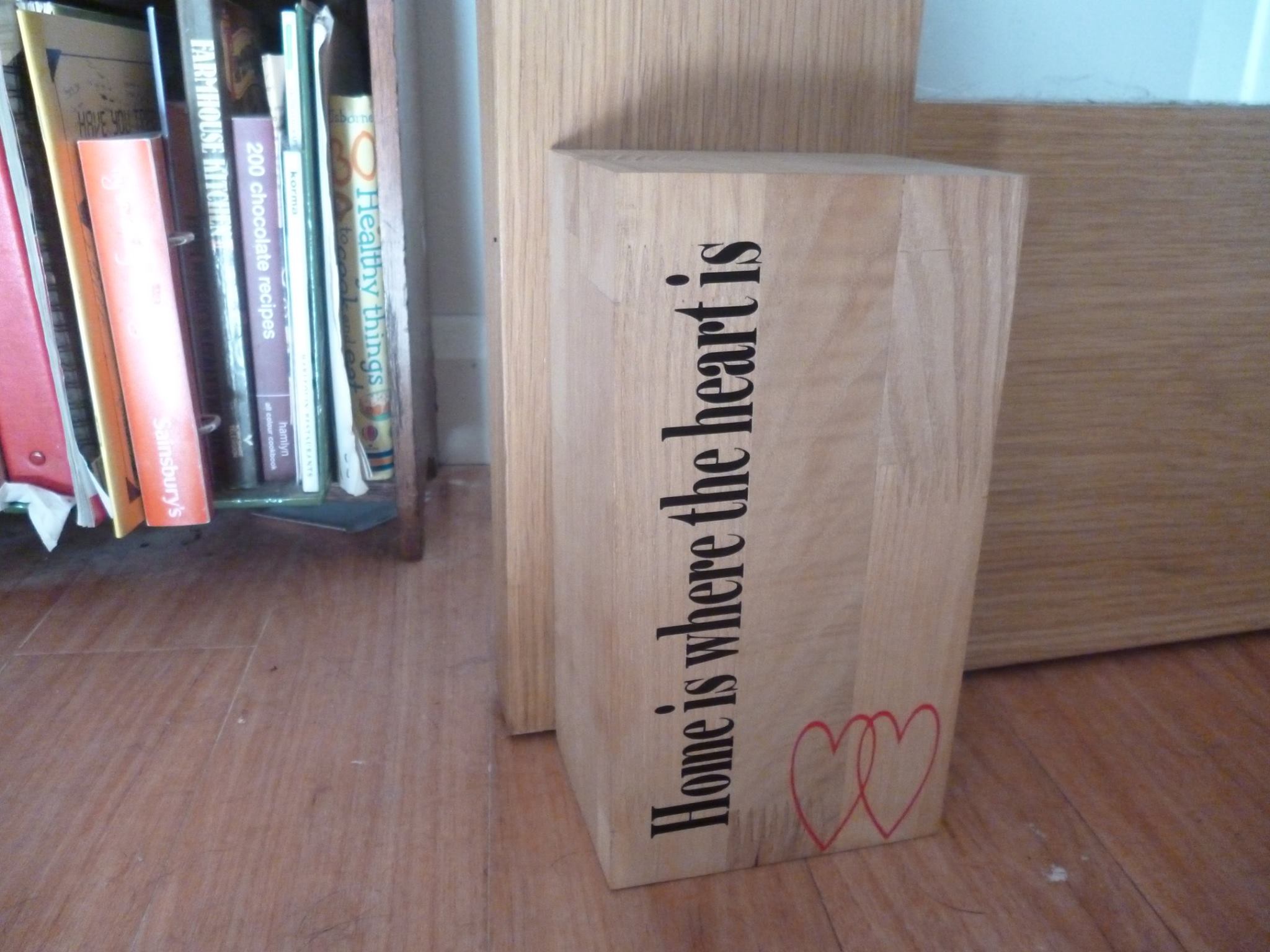 A stable but not for a horse!
This was made for my wife. The Church Guild had knitted a nativity scene and needed a stable to show them off. Paul to the rescue. One off the Guild members wanted one for her house.
Who doesn't like Santa?
One of the first Christmas products i manufactured for sale